Free IncrediMail Letter Stationery

Welcome to Bailie's Bits Australia
All IncrediMail stationery offered for download on this site is Free.
To download and use these IncrediMail stationery you will need to download IncrediMail. This Free email program can be Downloaded Here
You can easily access all IncrediMail Stationery pages using the Menu List on the left of each page.
This site contains Free Incredimail Letter stationery which will download into your IncrediMail Style Box with one click on the thumbnail of your choice.
The Occasions Folder contains Incredimail letters relating to Christmas, Easter, Birthdays, Anniversaries and other occasions as they come around. The Dance folder is where I want to try to provide Incredimail letters that show as many of the Dance disciplines as I can.
IncrediMail Midi Files(.imw)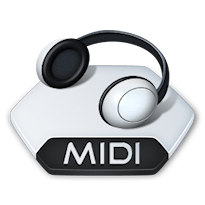 The Midi Music folder is slowly building and hopefully you can find Midis to suit many of the Incredimail letters I have created. Just Left click the Midi you want and it downloads to your Music Folder in your Style Box in IncrediMail.
I have received emails from regular visitors asking me to provide a facility on my site to enable them to make donations. Although I have never asked for any payment for these free graphics I decided to make it possible for anyone who wished to show their appreciation in this way.
Thanks for any donations made and if you like my letters etc please do not feel obliged to donate. I am happy that you chose to use my letters.